Hack.Diversity 2023 Boston Fellowships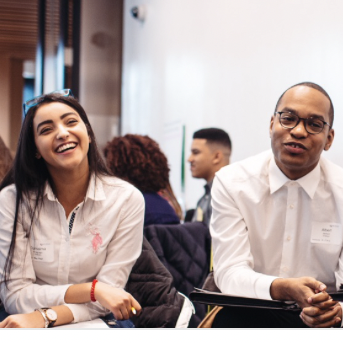 Fellowships offered by PATHS partner Hack.Diversity
Apply for Fellowships in Mechanical Engineering, Data Analytics, or Software Engineering
Application Deadline is September 1, 2022
Are you?
Committed to increasing representation of Black and Latine/x professionals in tech?
Starting a Software Engineering, Data Analytics, or Mechanical Engineering career?
Interested in a Summer 2023 internship at a leading Boston tech company?
Join our FREE 9-month Fellowship — a tech career development
program that includes mentorship, connections, and access to
interview for paid summer internship opportunities at leading
tech companies in Boston or NYC!
https://hackdiversity.tal.net/vx/lang-en-GB/appcentre-ext/brand-7/user-65/xf-10aed8369f86/wid-1/candidate/jobboard/vacancy/3/adv/