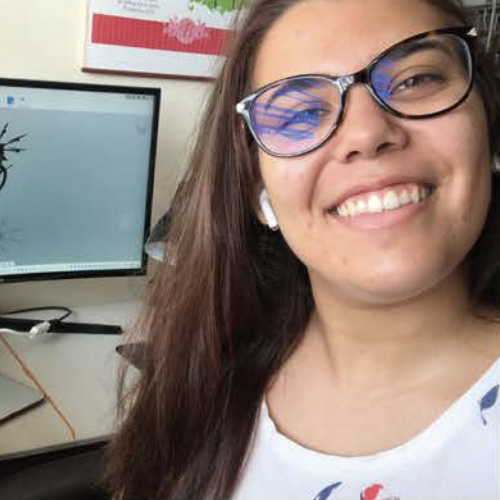 NOAA Undergraduate Scholarship and Internship Opportunities
Are you a sophomore majoring in a STEM discipline? Are you looking for internships and mentorship from scientists, natural resource managers, and policy advisors at one of the Nation's premier science agencies? Both are open to engineering students.
These scholarships, offering up to $45,000 in financial support, include 2 paid summer internships, funding for housing and travel, and professional development training.
NOAA Educational Partnership Program with Minority Serving Institutions (EPP/MSI)
Program Overview
EPP/MSI is a NOAA future workforce program that supports the education, training, and professional development of students majoring in NOAA-mission aligned disciplines, including STEM fields, policy, resource management and social sciences. EPP/MSI-supported students develop skills and competencies through collaborative research and rigorous internships to equip them to be qualified candidates for NOAA's future workforce.
EPP/MSI Undergraduate Scholarship Program
High achieving undergraduate students attending Minority Serving Institutions (MSIs) who major in NOAA mission-aligned STEM, policy and resource management fields are eligible to apply for the EPP/MSI Undergraduate Scholarship Program (USP). Scholars conduct rigorous summer internships at NOAA facilities under the mentorship of NOAA scientists and managers during the summers prior to their junior and senior years. Scholars receive professional development training and additional financial support for travel to conferences and internships.
The Hollings Scholarship Program provides successful undergraduate applicants with awards that include academic assistance (up to $9,500 per year) for two years of full-time study and a 10-week, full-time paid ($700/week) internship at a NOAA facility during the summer.
The internship between the first and second years of the award provides the scholars with hands-on, practical experience in NOAA-related science, research, technology, policy, management, and education activities. Awards also include travel funds to attend a mandatory NOAA Scholarship Program orientation and the annual Science & Education Symposium, scientific conferences where students present their research, and a housing subsidy for scholars who do not reside at home during the summer internship.